Group donates, installs new sidewalk for Saginaw Children's Zoo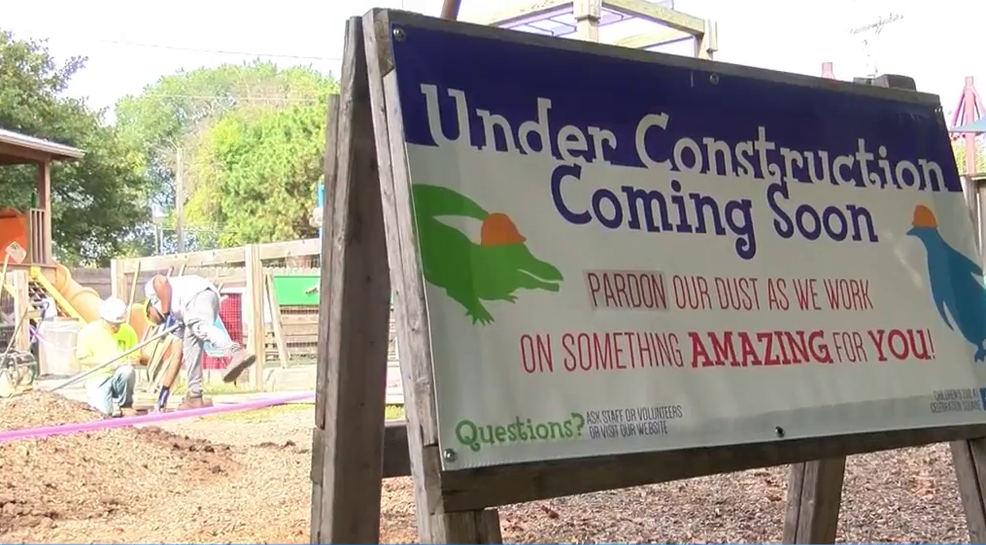 SAGINAW, Mich. - There's a new construction site at the Saginaw Children's Zoo, but the nice thing about this one, it's not costing the zoo a dime.
That's because this crew is donating their time, and the supplies were even donated as well.
The zoo went through the Michigan Laborers Training and Apprenticeship Institute to make this happen.
Here's how it works, these people need hours to train on real world projects, and at the same time, it's helping the zoo's tight budget.
"Yeah it's a really great partnership we are really excited about it. So they will be here for a few days this week and finishing things up today they are getting their first start and things are looking pretty good so far," director of physical planning Gary Hochthnerr.
The crew is replacing the sidewalk to the play area.
This shouldn't take too long, they expect to be all wrapped up by the end of the week.
Unmute