No bond for teens in I-75 rock throwing death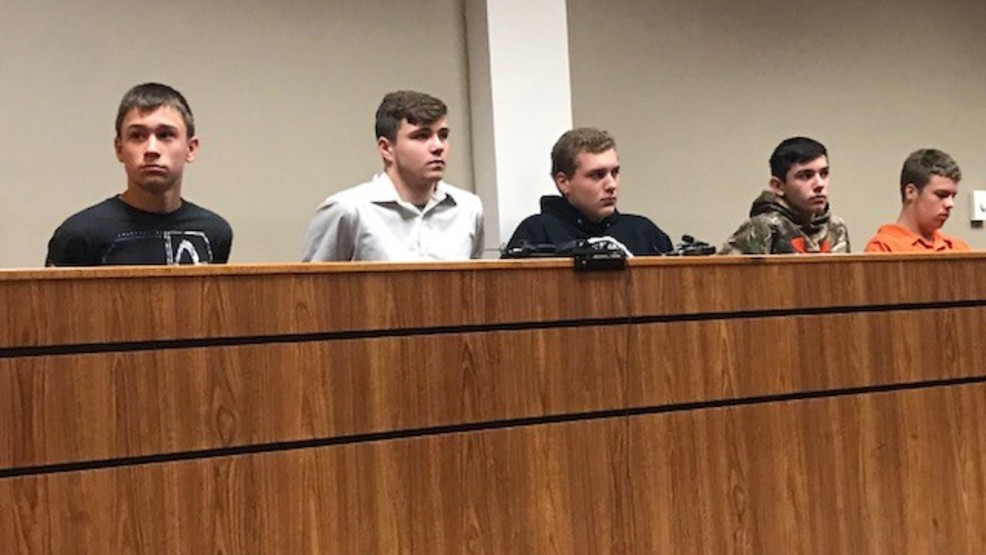 FLINT, Mich. - The five teens charged in the I-75 rock-throwing death were arraigned Tuesday, Oct. 24 in Genessee County District Court.
The five teens, 17-year-old Kyle Anger, 16-year-olds Mark Sekelskya and Mikadyn Payne, along with 15-year-olds Alexander Miller and Trevor Gray are facing second-degree murder charges in the I-75 rock-throwing death last week.
They appeared before Judge William Crawford II who denied bail for the teens due to the nature of the charges.

Kenneth White, 32, was killed when a piece of concrete thrown from the Dodge Road overpass onto I-75, struck the windshield of the vehicle he was a passenger in.
The families of White and the teens were present in the courtroom.
The teens are expected back in court on November 2nd.
RELATED:
Police investigating as potential homicide after man killed by large rock on I-75

5 teens charged as adults in rock-throwing death on I-75 in Vienna Township

Unmute